1) What facilities do you have?
Our facilities include
Double rooms
Twin rooms
Triple rooms
Single room
The lodge sleeps up to 12 people
Space for two tents
A fully equipped kitchen
Shared bathroom facilities located in the main building: two showers, two toilets
Comfortable lounges and covered decks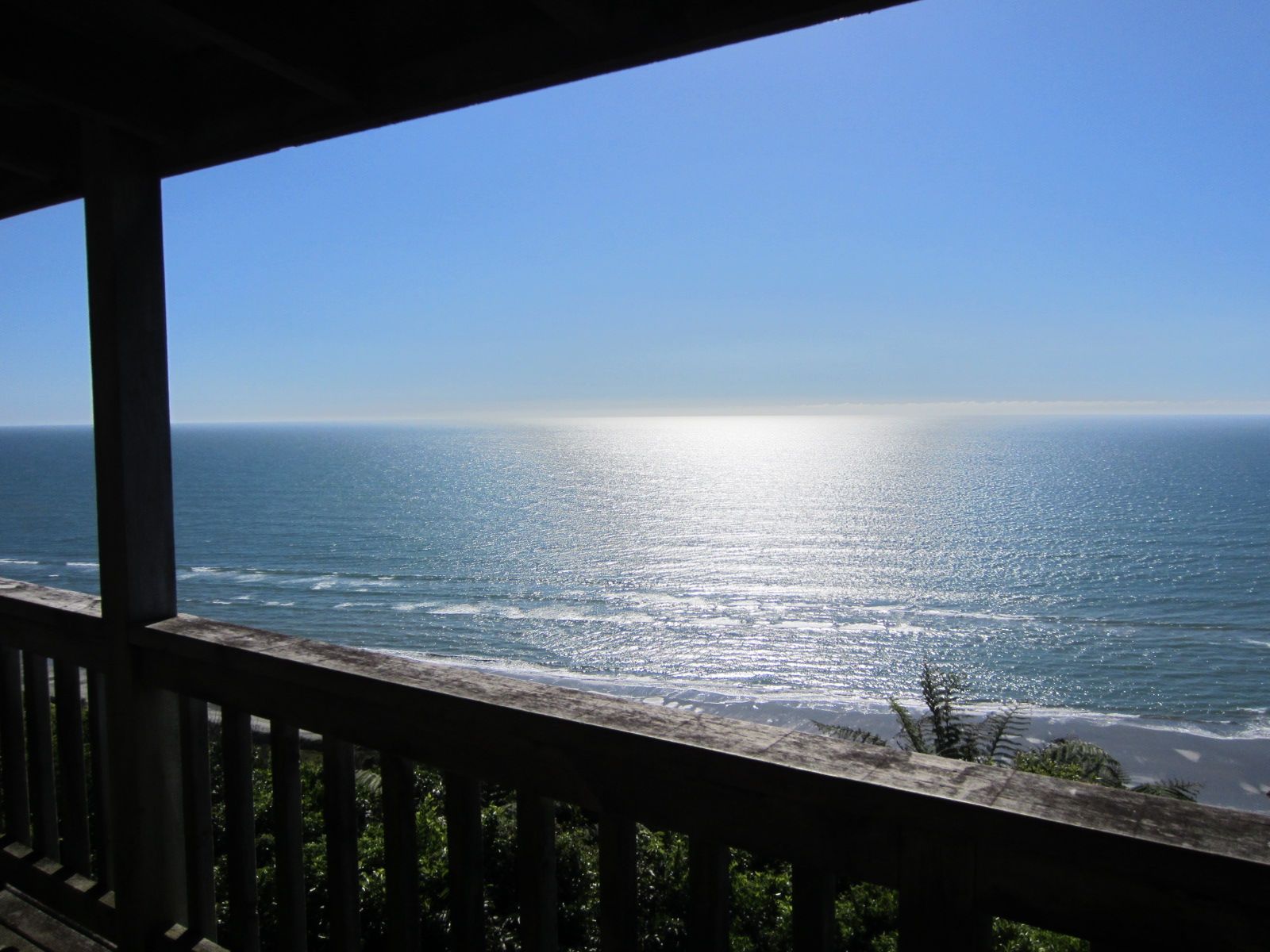 2) Where are you located?
The Old Slaughterhouse is located on a hillside 100m above the Tasman Sea, 1 km north of Hector, 25 minutes north of Westport on Highway 67.
4) How do I arrange a pickup for my bags?
Please give us a call on +64 (0)27 4280665 or +64 (0)27 5297640 when you are about to leave Westport and we will arrange to meet you in the car park and transport your bags up to the lodge.
5) Do we have to walk up to the lodge?
Yes, you do. It is a moderate climb and requires a reasonable level of fitness. It will take you between 5 and 10 minutes.  It is beautiful walking track through the bush and you can enjoy the views of the Tasman Sea as you walk up to the lodge.
6) How much do you charge?
For current pricing see the prices on our website, BBH members receive a discount.
7) How do I pay?
We prefer payment in cash as we don't have EFTPOS facilities. In case of credit card payment please note that there will be a 3% surcharge. The nearest ATMs are in Westport.
8) Where is the nearest supermarket?
The nearest supermarkets are in Westport which is an approximate 25 min. drive away.
9) Do you have Wi-Fi?
There is (limited) Wi-Fi available in the main building.
10) Do you accommodate children?
Due to the location of the lodge we cannot accommodate children under 5 years of age.