Getting to the Old Slaughterhouse is easy!
From Westport, take State Highway 67 through Granity, north towards Karamea. Our car park is about 1km past Hector, where you will see a large blue sign on the left hand side of the road stating 'Lodge 250m'. The driveway to the car park is on the right hand side. For driving directions please see map below.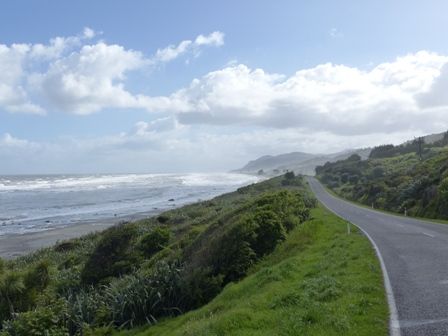 As the lodge is only accessible by walking track, it is suggested to arrive at the car park at the bottom of the hill before 8pm in summer and 6pm in winter to ensure your walk is in good light.
We can transport your luggage by arrangement. Please give us a call on +64 (0)27 4280665 or +64 (0)27 5297640 when you are about to leave Westport and we will meet you approx. 25 min. later in the car park.