The lodge is located on a hillside, 100m above the Tasman Sea and only accessible by a 10 min. bush walk up the hill. The track is quite steep in some places and requires a REASONABLE LEVEL OF FITNESS.
Luggage transport can be arranged. Please call us when leaving Westport.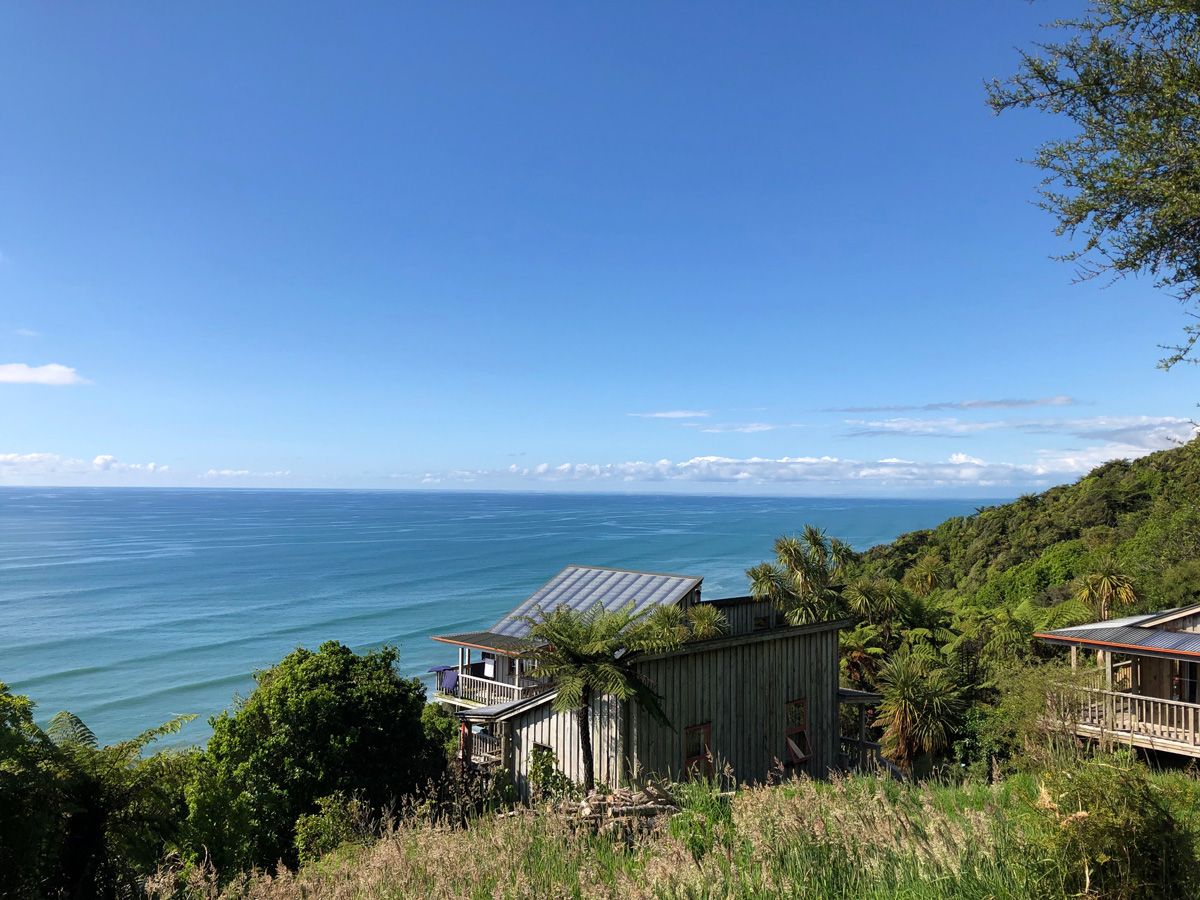 As we generate our own electricity with a mini hydro system, there are no power points in the bedrooms. Please bear that in mind if you require e.g. a CPAP machine during the night.
Charging facilities for phones etc. available in the main building. Use of hairdryers is not possible.
No laundry facilities.
Due to the location of the lodge we cannot accommodate children under 5 years of age.