About The Old Slaughterhouse
The Old Slaughterhouse is a self-catering lodge located 25 min. north of Westport offering comfortable and affordable accommodation for up to 12 people. Our rooms are simple but cosy and all beds are fully made up with linen, duvets and pillows. Hot water bottles (if needed) are provided.
All rooms are surrounded by a large deck from which you can enjoy stunning views and sunsets over the Tasman Sea.
The lodge is located on a hillside about 100 m above the beach and only accessible by a 10 min. walking track (reasonable level of fitness required). Luggage transport from the car park to the lodge can be arranged.
Due to its location the lodge is not suitable for children under 5 years of age.
The origins of The Old Slaughterhouse date back to Ireland in 1993.
I was travelling there and after staying in numerous hostels and lodges I fell in love with the idea. Just before leaving Ireland to come back to New Zealand the notion of building and operating my own traveller's lodge occurred to me – so I did exactly that.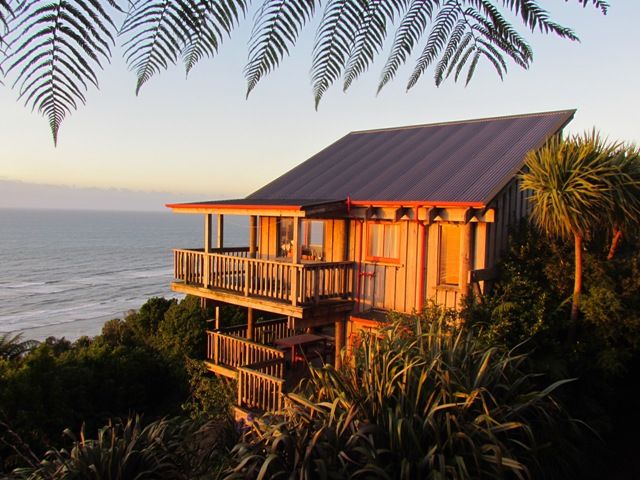 Once back in the country I started building a lodge that is today known as 'The Old Slaughterhouse'. I chose to build the lodge on a hillside near a small village called Hector, on the northern West Coast of New Zealand's South Island.
I consider it to be one of the most beautiful places on earth. The views from here are breathtaking, different each day depending on the weather and you are completely surrounded by nature.
The name 'The Old Slaughterhouse' originates from an abattoir that operated here until the mid-1940s. Back then the hill was known as Slaughterhouse Hill. You can still see the original building at the bottom of the hill, next to the car park.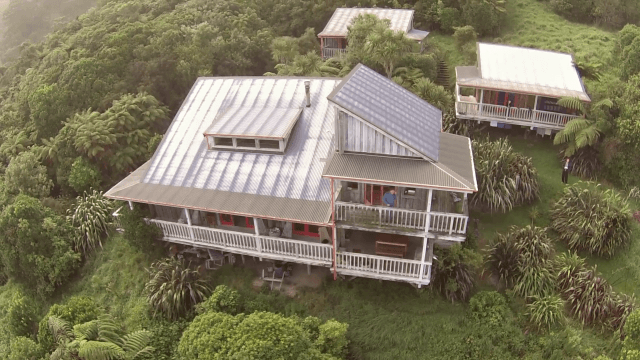 The lodge was hand built, using mostly recycled timber, doors and windows, with all construction taking place on site.
It took us about 2 years to complete the construction and in 1997 we were finally able to welcome our first guests.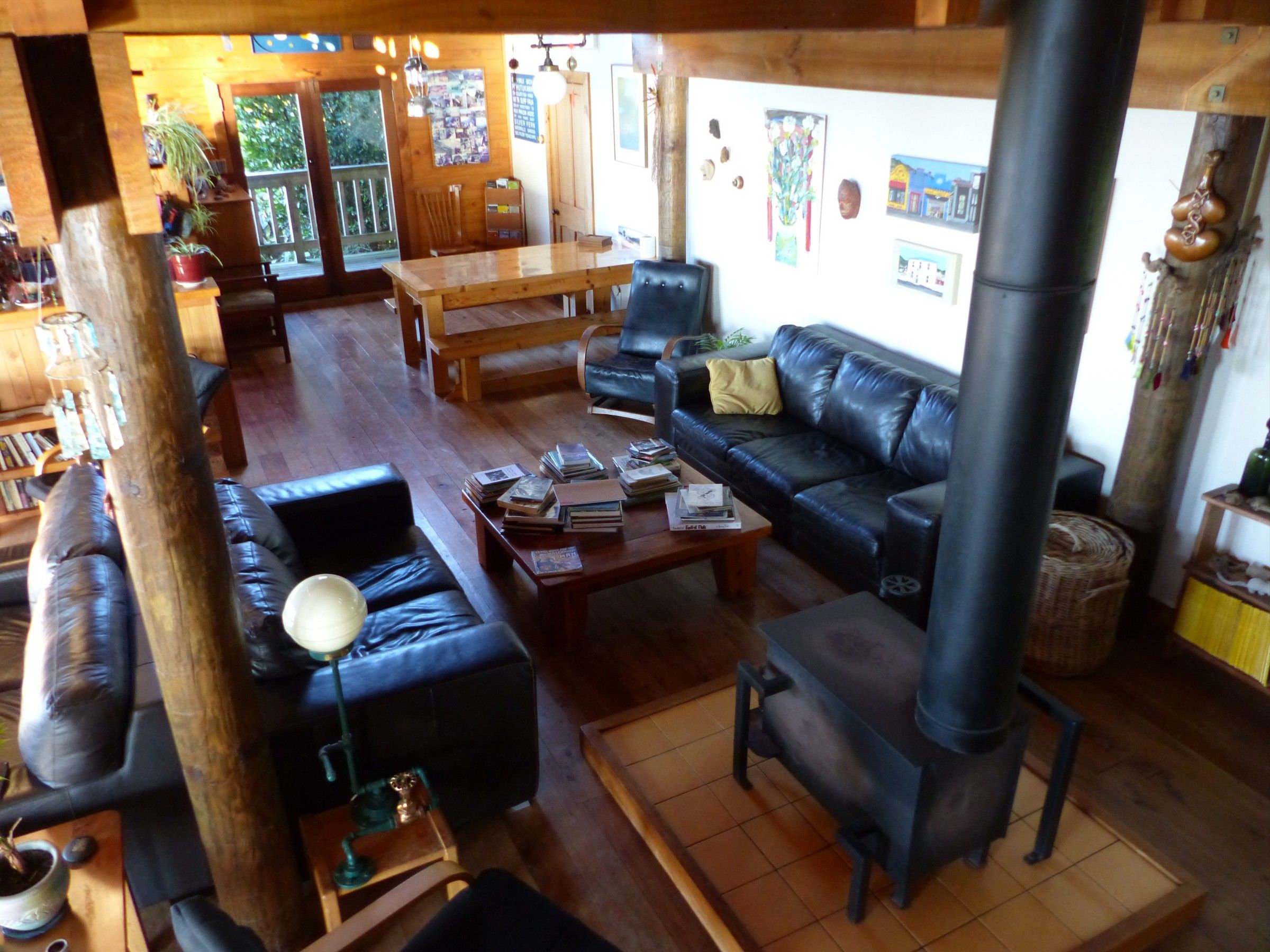 The water comes from a spring here on the property and we use a micro hydro system to generate electricity. This limits the use of electric powered utensils such as microwaves and hairdryers.
We cook with gas, our fully equipped kitchen has two gas hobs and one gas oven, and we heat the lodge with driftwood from the beach.
The only power points are in the main lodge, where you can recharge your phones, laptops etc.  However, you may not always be able to connect to your cellphone network here. There is limited Wi-Fi available in the main building.